Blue Yonder Cabin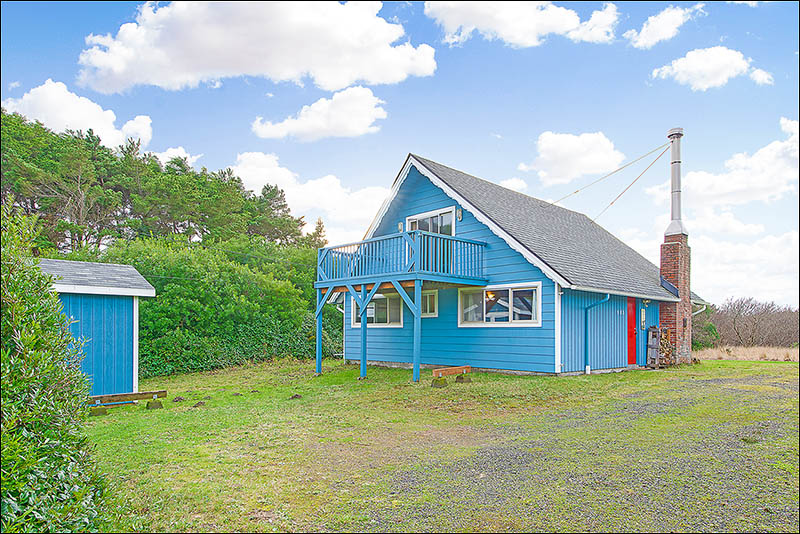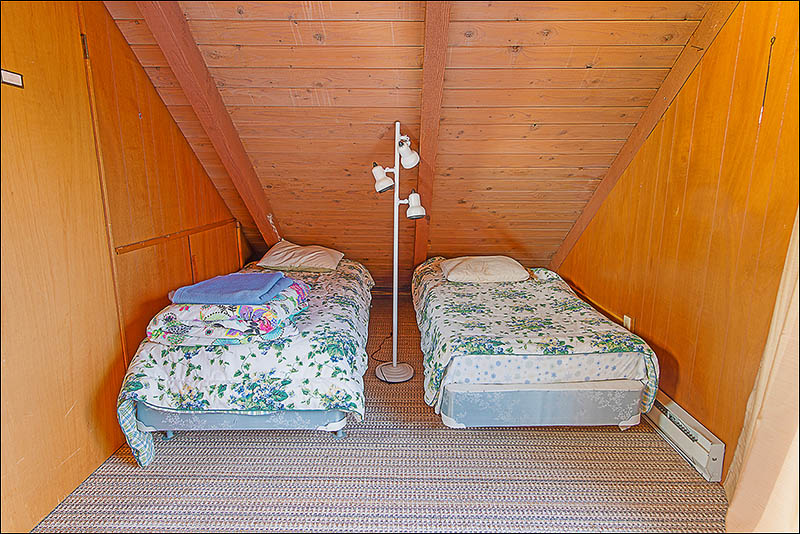 This roomy, open floor plan cabin is the perfect way to enjoy all that Ocean Shores has to offer! If you're looking for a longterm vacation home just minutes by foot from the beach and the amenities of town, you'll find the sky's the limit at Blue Yonder Cabin!
About Blue Yonder Cabin
With two bedrooms, including a queen, multiple twins, and a bunk bed, Blue Yonder is perfect for groups up to five, but can sleep up to a maximum of 7. The single, well apportioned bathroom ensures your time at the shore will be full of comfortable showers after a day in the surf.
The living area enjoys massive bay windows, looking onto the dunes (and even better views from the interior loft and exterior deck!). Cozy up around the wood-burning stove during the winter, or even as a way to warm up against the cool summer breezes.
The kitchen adjoins the living area and features contemporary appliances and a great selection of flatware and cookware. Whether you're a gourmet chef or just looking to reheat leftovers from one of the great local restaurants you'll find your needs met.
More About Blue Yonder Cabin
If you're hoping to visit the beach while you're staying here then you'll be pleased to learn that the cabin is just minutes from the beach on foot or by car. Pack a picnic and enjoy the day in the surf and sand.As well, Ocean Shores' main drag is just a ten minute walk. There you'll find fantastic pubs, seafood restaurants, shopping, and more! A hot tub is available for renter use with additional fees.
About Ocean Shores
When booking with any of our properties in Ocean Shores, you will have endless options for seaside activities. When bringing your friends or family along, we're sure that each and every one of you will find an adventure worth diving into.
Visiting during the warm weather? Get ready for the best season! Rent a moped or bike and take a ride into town where you'll find the main drag. Here you'll find locally handcrafted meals served in the town's restaurants as well as boutiques filled with souvenirs to take home!
The warmer days also mean horseback riding along the beach or whale watching tours, all within a short distance of all of our units.
Want to head to the beach during Winter too? That's not a problem! The views are just as beautiful and it's still a great getaway from your everyday life. The main drag is still just as active with bowling alleys, shops and galleries to keep you busy. Storm watching is also a big hit during the winter and early spring.
Prospera Promise
Here at Prospera, we vow to make booking with us simple and exciting. We know that booking a rental property home for your vacation can be unfamiliar territory for some, while others know their way around it. Because we know this, we ensure that each of our properties are up to high-quality standards.
We do our absolute best to provide support to our residents when booking.
We are available to assist you every day of the year if you have any questions or concerns before, during or after your visit to our home. We have onsite property management that are available 24/7 for anything concerning that may arise.
Pet Friendly Property
Gas Fireplace
Clam Cleaning Station
Starry Starry Nights
Family Friendly
TV, Flat Screen
Surf Board Rentals
Fire Pit (Seasonal)
High Speed Wireless Internet
Name: Blue Yonder Cabin
Status: Active
Type: House
Country: United States
State: Washington State
Destination: Ocean Shores
Location: Ocean Shores
Setting: Beach Front Area
View: Partial City View
Sq. Ft: 1,344
Floors: 2
Entrance Floor: 1
Bedrooms: 2
Beds: QTTTTD
Bunks: Yes
Lofts: 1
Baths: 1
Normal Occupancy: 5
Sleeps: 6
Max Occupancy: 7
Parking: 1
Pets: None
Checkin: 05:00 pm or later
Checkout: 11:00 am or earlier
Website: Call Us First
Manager: Prospera VIP
BED CODE: K=King, Q=Queen, F=Full, T=Twin, C=Futon Couch, M=Mattress, A=Air Mattress, L=Sleeper, S=Sofa, U=Trundle Bed, D=Day Bed
This roomy, open floor plan cabin is the perfect way to enjoy all that Ocean Shores has to offer!
Tenant Pays Utilities Unit
Property
Two Car Parking Unit
No RV or Tent Facilities Complex
Smoke detector(s) Unit
Smoke detector Unit
CO2 Detector(s) Unit
Clam Cleaning Station Unit
Skylights Unit
Full Bathroom Unit
Pet Friendly Property Unit
Dresser Unit
DVD Player but No Cable TV Unit
Gas Fireplace Unit
Hairdryer Unit
Electric Wall Heaters Unit
Full Kitchen Unit
Nightstand Unit
Multiple Car Parking Unit
Setting
Rural Area Area
View
Starry Starry Nights Unit
Kitchen
Toaster Unit
Picnic Table Unit
Plateware Unit
Electric Stove Unit
Microwave Oven Unit
Pots & Pans Unit
Cooking Range Unit
Refrigerator Unit
Oven Unit
Paper Towels Unit
Icemaker Unit
Glassware Unit
Flatware Unit
Dining Room Unit
Dishwasher Unit
Coffeemaker Unit
Cooking Wares Unit
Bath
Basic Soaps Unit
Toilet Paper Unit
Cleaning
Vacuum Unit
Clothes Dryer Unit
Clothes Washer Unit
All Linens Provided Unit
Convenience
RV Parking Unit
Espresso Stand Neighborhood, 2 Miles
Family Friendly Unit
Post Office Neighborhood, 2 Miles
Services
Hair Salon Neighborhood, 2 Miles
Convenience Store Area, 2 Miles
Hospital Area, 21 to 25 Miles
Shops Area, 2 Miles
Grocery Store Neighborhood, 2 Miles
Barber Shop Neighborhood, 2 Miles
Small Plane Airport Area, 16 to 20 Miles
ATM Machine Neighborhood, 2 Miles
Banking Neighborhood, 2 Miles
Full Service Restaurants Neighborhood, 2 Miles
Public Library Area, 2 Miles
Entertainment
Marina Neighborhood, 2 Blocks
Patio Unit
Bingo Gambling Area, 3 Miles
Casino Gambling Area, 3 Miles
Private Hot Tub Unit
Beach Campfires Allowed Neighborhood
DVD Player Unit
Dancing Neighborhood, 2 Miles
Dart Board Neighborhood, 2 Miles
VCR Player Unit
Television Unit
TV, Flat Screen Unit
Hot Tub Not Available Complex
Activity
Whale Watching Tours Area, 26 to 30 Miles
Clam Guns Unit
Surf Board Rentals Neighborhood, 2 Miles
Surfing Lesson Neighborhood, 2 Miles
Shelling Neighborhood, 5 Blocks
Fire Pit (Seasonal) Unit
Birding Area, 16 to 20 Miles
Power Boat Rentals Neighborhood, 2 Miles
Boogy Board Rentals Neighborhood, 2 Miles
Antique Stores Area, 2 Miles
Beach Combing Neighborhood
Big Game Hunting Area, 21 to 25 Miles
Bird Hunting Area, 21 to 25 Miles
Fitness Center Area
Hiking Trails Area, 21 to 25 Miles
Harbor Neighborhood
Moped Rentals Neighborhood, 2 Miles
Business
High Speed Wireless Internet Unit
Sports
Hiking Area, 21 to 25 Miles
Golf Courses Area, 4 Miles
Basketball Court Neighborhood, 2 Miles
Bowling Alley Neighborhood, 2 Miles
Freshwater Fishing Area, 10 to 15 Miles
Saltwater Fishing Area, 10 to 15 Miles
Lake Swimming Area, 41 to 50 Miles
Surfing Neighborhood, 2 Miles
Attraction
Tavern Neighborhood, 2 Miles
The Gorge Amphitheater Area, 50 Miles or more
Movie Theatre Area, 26 to 30 Miles
Farm Stores Area, 26 to 30 Miles
Zoo Area, 50 Miles or more
Festivals Area
Special Events Neighborhood
Scenic Driving Area, 16 to 20 Miles
Churches Area, 16 to 20 Miles
Sandy Beach Neighborhood
Rain Forest Area, 41 to 50 Miles
Museums Neighborhood, 16 to 20 Miles
Amusement Park Area, 50 Miles or more
Public Parks Neighborhood, 2 Miles
Nearest
Bar Neighborhood, 2 Miles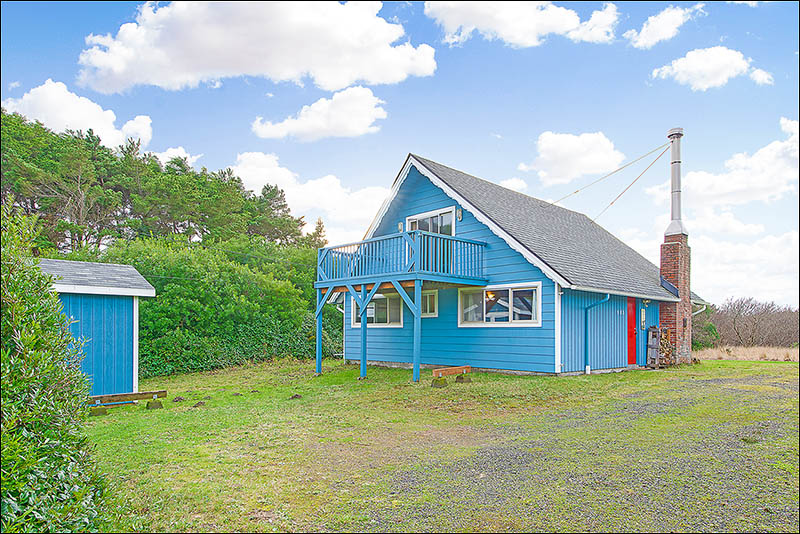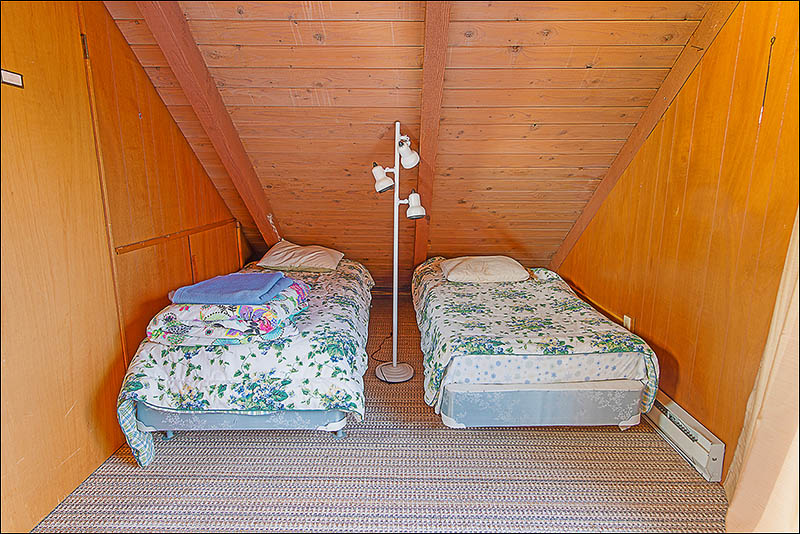 New property - Be one of the first to leave a review
Its a fine place to stay. You are bound to love it. We'll make your stay comfortable and affordable. Then stop back here to tell us what you think.
Email Manager
Already a member? Click to login
Not a member? Request info below
Say you saw Blue Yonder Cabin House (1358) on StargazerLanding.com